​
A high quality chaff, pure and simple.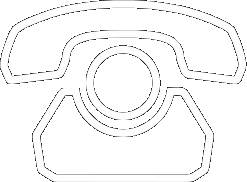 ​
Search for Your Nearest Stockist or Order Online
​
Standard 1-3 working day UK Mainland delivery £4.32 + VAT.

Priority delivery available.​

Surcharge for Scottish Highlands.
​​​
​
​
Please use the links below to find your nearest stockist, or search Google for additional stockist information and some great online deals.
​
How to Feed
​
Split the total daily quantity by the number of daily feeds.

Simply mix with your horse or pony's normal feed.

Feed according to condition.
​
​
Form & Pack Sizes
​
Manufactured as
​
​
Available in Recyclable
​
​
Analysis
​
Analytical Constituents
​
15% Crude Protein

4% Crude Fat

25% Crude Fibre

10% Crude Ash

0.1% Sodium

1.25% Calcium

11Mj/kg DM Estimated Digestible Energy
​
Composition
​
98% Dried Alfalfa Chaff

2% Vegetable Oils & Fats
​
Quality Assurance / Storage Advice & Additional Information
​
This product should be stored in a cool, dry area away from direct sunlight.

Download product Images.
​
Alfalfa Soya Oil is a natural, high quality forage, which has been de-dusted with a light covering of soya oil.
​
When should I feed Alfalfa Soya Oil?
​
Alfalfa Soya Oil is recommended to be fed as part of a high quality forage based diet.
​
What are the key benefits of feeding Alfalfa Soya Oil?
​
Recommended for all horses and ponies.

Contains natural digestible super fibres that encourage microbial digestion.

Contains high levels of digestible protein, vitamins and calcium.

Contains 2% soya oil for additional energy and to reduce dust.

Recommended to be fed with Equilibra, Fibregest and Tiger Oats as part of the GWF Nutrition Equine Feeding Guide.
​​
​
Your Comments
​
It's always great to hear from our customers, so if you have a story and/or photos you would like to share, please email us at:
​
​
Click on a testimonial to read it in full. Use the scroll buttons < > to navigate.