​
The most advanced range of alpaca and llama feeds and supplements available today; each one providing optimum health benefits at an affordable price.
Alpaca & Llama Feeds & Supplements
High specification complementary and forage/fibre camelid feeds for optimum health & wellbeing.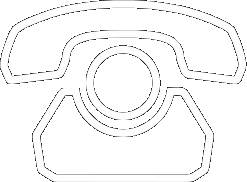 ​
A collection of technical articles written by us for customers wishing to understand some of the science behind our products.
​
​
If you've got a question or you would like to discuss your requirements in detail please complete the form below and we'll get back to you as soon as possible.
​
Provides the correct nutritional balance for healthy digestion and productivity from natural, forage/fibre based diets.
Maintains normal gut health, feed motility, gas eructation and natural fibre digesting activity.

Provides natural buffering and seaweed meal for foregut functioning.

Contains prebiotics to sustain beneficial fibre digesting bacteria.
​
A unique, high specification complementary feed supplement designed specifically for hembra and cria.
Provides a single feed for both hembra and cria to ensure easier management.

Provides good milk yield and excellent development of the progeny.
​
A natural, high quality forage for alpaca and llamas which has been de-dusted with a light covering of soya oil.
Contains natural digestible super fibres that encourage microbial digestion.

Contains high levels of digestible protein, vitamins and calcium.

2% soya oil for additional energy.
​
​
The perfect non-soak super soluble fibre feed for all alpacas, llamas and camels.
Provides a perfect source of digestible soluble fibres.

Maintains essential foregut microbial fermentation.

Sustains beneficial fibre-digesting bacteria.

Complements the use of Camelibra NG-2 or Hembra & Cria.