​
Wanted....Team players who work hard, love animals and never leave the biscuit tin empty.
​
Contact Details
​
When applying for a position, please send all correspondence to:
Careers
GWF Nutrition Limited
Hercules Way
Bowerhill Estate
Melksham
Wiltshire
SN12 6TS
United Kingdom
​
Or email to:
​
​
We currently have no positions available but do keep checking back with us as we are often looking for new team members.
​
To keep in touch with us and any new developments at GWF Nutrition why not follow us on social media? You'll find us on Facebook, Instagram and Twitter.
​
If you would like to know more about our range of high quality animal feeds & supplements please don't hesitate to get in touch with us.
​
And if you would like any nutritional advice for any of your own animals please do just ask. When it comes down to it the animals come first and we are always happy to help!
​
Thanks for taking the time to look us up.
​
The GWF Nutrition Team.
​
​
​
​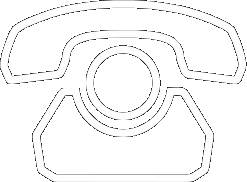 Career Opportunities with GWF Nutrition
Opportunities to join our growing team