Contains 'Muscle Maintenance' to support muscular structure and activity
A high specification joint and muscle supplement with glucosamine; designed to aid freedom of movement in all cats.
*100% No-Risk Money Back Guarantee.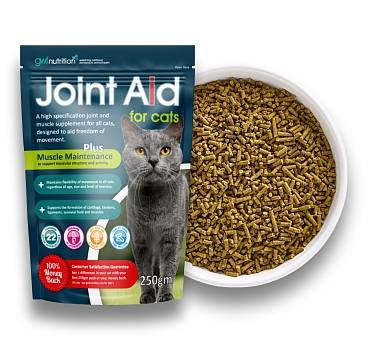 ---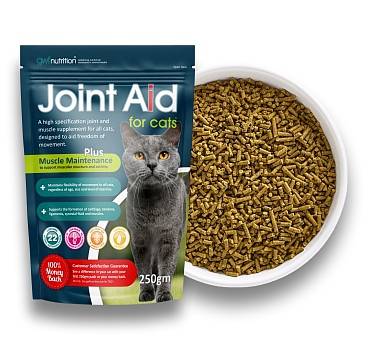 Contains 'Muscle Maintenance' to support muscular structure and activity
A high specification joint and muscle supplement with glucosamine; designed to aid freedom of movement in all cats.
*100% No-Risk Money Back Guarantee.
---
Standard 2-3 working day UK mainland delivery included.

Priority delivery available.

Surcharge for Scottish Highlands may apply.
What are the Benefits of Feeding Joint Aid for Cats?
Maintains flexibility of movement in all cats regardless of age, size and level of exercise.
Supports the formation of cartilage, tendons, ligaments, synovial fluid and muscles.
Helps maintain the natural anti-inflammatory actions of the cat's metabolism.
Provides a unique combination of 22 active nutraceuticals.
Contains the Oatinol® Delivery System

™

to maintain a high rate of nutrient absorption.
Contains high levels of Omega 3 to support optimum health and performance.
100% wheat free.
A 100% Non GM, soya free formulation.
Manufactured to Universal Feed Assurance Scheme (UFAS) standards as palatable, easy-to-feed 2mm pellets.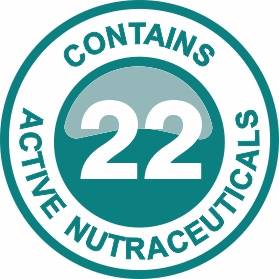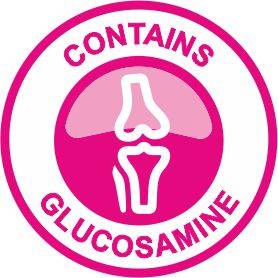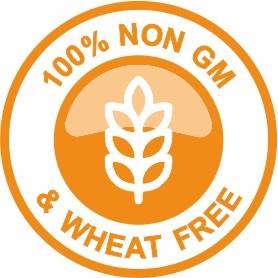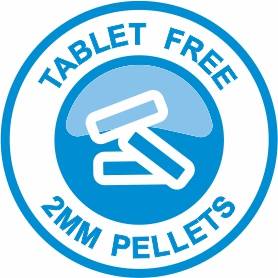 When Should I feed Joint Aid to My Cat?
Joint Aid for Cats can be fed to all cats from any age to maintain freedom of movement and muscle condition throughout their lives.
*100% No-Risk Money Back Guarantee
This product is offered within the UK with a full Money Back Guarantee. Simply follow the feeding recommendation and if there is no change in your cat whatsoever after the pack has been used, we will refund the purchase cost, minus any postage costs (if applicable).
For full terms and conditions, please visit: Terms and Conditions.
Explained - Nutraceuticals & the Oatinol® Delivery System™
Explained - The 18 Active Nutraceuticals in Joint Aid for Cats
Nutraceuticals are products derived from food sources with extra health benefits in addition to their basic nutritional value.
Amino Acids (x5)
High levels of 5 particular dietary amino acids, essential for the production of muscle tissue.
Collagen Matrix
Collagen possesses great tensile strength and provides the framework that gives tissues their firmness and resilience. It is essential for connecting and supporting the bones, tendons, muscles and cartilage.
Curcumin
Curcumin is the active ingredient of the spice, turmeric. It is a natural and powerful antioxidant and supports the normal anti-inflammatory action of the body in conjunction with vitamins: C and E and selenium.
Glucosamine (Vegetable Source)
Glucosamine gives cartilage its structure and shock absorbing qualities. It is involved in the formation of cartilage, tendons, skin, bone and ligaments.
Glutamic Acid
Glutamic Acid is a natural flavour enhancer and an important nutritional support for natural gut health during times of stress.
Hemp Oil Derived Omega 3 Fatty Acids
Crucial for maintaining the natural anti-inflammatory action of the body.
Hyaluronic Acid (Vegetable Source)
Hyaluronic acid is involved in the structural formation of cartilage and helps to cushion and lubricate the joints.
MSM (Methylsulfonylmethane)
MSM is a source of sulphur, which helps to form cross links with other molecules that maintain the strength and integrity of connective tissues. It is also essential for the manufacture of collagen.
Piperine Black Pepper Extract
Supports the retention in the metabolism of some active nutraceuticals e.g. curcumin.
Trace Minerals (x3)
Provides selenium, manganese and magnesium to help maintain low levels of muscle reaction to work.
Vitamin C
Vitamin C is essential for the production of collagen in the body that forms the matrix of connective tissues in mammals. It directly affects the level of tissue growth and development and the maintenance of the body's immune system.
Vitamin E
A natural antioxidant and essential for the health of reproductive, muscular, circulatory and nervous systems and immune functions in the metabolism.
Explained - The 4 Active Nutraceuticals in the Oatinol Delivery System
Nutraceuticals are products derived from food sources with extra health benefits in addition to their basic nutritional value.
Oatinol is a natural high quality oil based concept developed by and unique to GWF Nutrition. When incorporated into the feed it supplies the following four active nutraceuticals to:
Maintain gut cell integrity.
Maintain the lining of the gut.
Support the immune system.
Aid the absorption of active ingredients, vitamins and trace elements.
Galactolipid Natural Emulsifiers
​Galactolipids are a combination of sugar and fat molecules that create the perfect medium for the absorption of active ingredients across the gut wall.
Natural Tocotrienol Antioxidants
​Tocotrienol antioxidants are a natural form of vitamin E. They are 40-60 times more readily available than other forms of vitamin E and help to maintain the integrity of the cells forming the lining of the gut to aid absorption.
Oat Derived Beta Glucans
​Beta Glucans have prebiotic properties that support beneficial bacteria in the gut to promote healthy absorption.
Phospholipids
​Phospholipids have emulsifying properties and have been shown to actively influence nutrient digestibility and absorption.
Why Should I Feed Joint Aid for Cats?
We understand the need for supplying specialist nutracines to help maintain the structure and physiology of the joints and associated bone, cartilage and tendon. Joint degradation can occur due to one of two main reasons; wear and tear can occur simply as a function of age, or it can be caused by mechanical damage due to enhanced activity.
What we are also beginning to understand is what also happens to muscle and merely increasing protein intake is not the most efficient route to supporting muscular activity.
All cells contain protein in some form and the makeup depends on the type of cell. Even muscle cells vary between the types – smooth, cardiac and voluntary – as does the impact of normal processes affect their maintenance. For example, the abrasive effect of food passing along the gut, wearing down the absorptive surfaces, means massive regeneration and the gut wall has the largest need for dietary protein.
The voluntary, or striated, muscles also suffer from high levels of wear. We are probably all aware of the "ratchet" mechanism of muscle contraction, where muscle fibres slide over each over, but it does have certain limitations. Foremost is the conversion of a biochemical process (energy generation in the form of ATP) into a mechanical result, and it is accompanied by the generation of ultrastructural damage and the release of oxidative free radicals.
In line with all metabolic processes there is a balance between anabolism (building) and catabolism (breakdown). Normal levels of activity are within the natural constraints and muscle wear is matched by regeneration.
However, there is a biochemical and physiological process to muscle damage. Muscular activity induces protein breakdown and the release of inflammatory markers and immunomodulatory cues which mop up damaged particles. At the same time, oxidative free radicals and enzymes continue the process of protein breakdown.
Countering this is the process of protein deposition and tissue repair. It is initiated by an increase of vascular activity (blood supply) to the site of damage; not only will this improve the oxygen supply, which is beneficial for energy metabolism especially in slow twitch muscle fibres, but increase the relevant nutrients and metabolites needed for muscle regeneration.
There are two aspects to muscle repair, whilst protein deposition would seem the most obvious, lipid metabolism is essential. Muscle fibres are, in the main, protein strands, but are encased in a protein/lipid complex cell membrane and it is the chemical properties of the both the neutral lipids and the phospholipids that allow the strands to slide over each other; giving rise to contraction.
Both vascular development and cell membrane lipids benefit from Omega-6 and Omega-3 fatty acids. Although Omega-6 is sometimes regarded as being pro-inflammatory (it is actually anti-inflammatory but less so than omega-3), it is also a critical component in improving vascular flow. Omega-3 fatty acids are important in maintaining the neutral and phospho-lipids in the cell membrane.
Following on from the inflammatory phase of muscle degradation – when activity slows or stops – there is a phase of proliferation; proteolysis is reversed and the inflammatory cytokines promote collagen synthesis. This is initiated in the presence of the amino acid leucine, one of the branched amino acids that also include isoleucine and valine, and arginine also aids muscle development and vascular development.
In order to modulate muscle repair – over-proliferation can lead to muscle scarring, which is beneficial in wound healing – it is necessary to limit the pro-inflammatory phase, by promoting anti-inflammation and reducing oxidation. Antioxidant vitamins have been implicated in muscle integrity and tissue repair. Vitamin A improves muscle mass and reduces fat marbling, vitamins B, D, and biotin can help reduce proteolysis and vitamin C has been shown to moderate collagen synthesis.
Vitamin E has long been known as an effective antioxidant, but also reduces those enzymes associated with protein breakdown.
Trace elements are also associated with reduced muscle damage, especially selenium, manganese and magnesium.
Many of the components of Joint Aid will help support normal muscle dynamics. Some anti-inflammatory and antioxidant components are common to both joint and muscle physiology, as are collagen and chondroitin. Although more associated with cartilage metabolism, chondroitin helps modulate tissue regeneration and collagen makes up about 10% of regenerated muscle.
However, positive metabolites will enable a dynamic turnover of muscle metabolism, helping ameliorate the inflammatory phase and regulate proliferation. Specific antioxidants and trace elements have been added and the new product has been formulated to increase its levels of leucine, arginine and the branched chain amino acids.
By introducing these nutrients to the existing nutracines of Joint Aid, there are complementary antioxidant and anti-inflammatory support, beneficial omega-6:3 ratios and an amino acid profile suited to voluntary muscle.
Daily Feeding Recommendation
Simply mix with your cat's normal feed.
Joint Aid can be fed to all cats regardless of age, size or level of exercise.​
For continued support, Joint Aid for Cats is recommended to be fed on a daily basis.
1 measure = 2gms (measure included).
Additional Product Information
Product Information & Analysis
Form & Pack Size(s) WH141222-1072
Manufactured as:
Very Digestible 2mm Pellets
Available in:
250gm Minimum Waste Pouche
Analytical Constituents
22.5% Crude Protein
8% Crude Fat
17.5% Crude Fibre
10% Crude Ash
20% Starch
1.5% Sugar
1.6% Calcium
0.5% Phosphorus
0.2% Sodium
0.6% Magnesium
4.4% Omega 3 Fatty Acids
Composition
Black Oats
Hemp Seed Meal
Micronized (Sugar) Beet Pulp
Maize Gluten (Prairie) Meal
Oligosaccharides
Vegetable Oils & Fats (inc. Oatinol)
2.5% Glucosamine (Vegetable Source)
Magnesium Carbonate
Calcium Carbonate
1% MSM (Methylsulfonymethane)
0.8% Hyaluronic Acid (Vegetable Source)
0.5% Collagen Matrix
Calcium Sulphate (11.1.8)(Pellet Binder)
Sodium Chloride
Nutritional Additives
Amino Acids:
2.7% Lysine (25gm L-Lysine / L-Lysine Monohydrochloride Technically Pure (3c322))
2.15% Leucine
1.75% Arginine (5gm Arginine/ L-Arginine (3c362))
1% Valine
0.75% Isoleucine
Natural Products – Botanically Defined (/kg):
3gm Curcuma Longa (2b163-ex)(Turmeric Extract)
100mg Pepper Oleoresin (Black Pepper Extract)
Trace Elements (/kg):
200mg Manganese (3b507 Dimanganous Chloride Trihydroxide)
1mg Selenium (3b815 L-Selenomethionine)
Vitamins (/kg):
5000iu Vitamin D3 (3a671)
2518mg Vitamin E (3a700 Alpha Tocopherol)
1450mg Vitamin C (3a300 Ascorbic Acid)
400mg Vitamin B6 (3a831)
140mg Betaine (3a925)
26mg Folic Acid (3a316)
20mg Vitamin A precursor (E160a (ii) Beta-Carotene)
8mg Biotin (3a880)
3mg Vitamin B12 (Cyanocobalamin)
Sensory Additives
Flavour Enhancers (/kg):
8.5gm L-Glutamic Acid (2b620)
31.8mg Premixture of Sensory Compounds
Technological Additives
Binders & Anti-Caking Agents (/kg):
Quality Assurance / Storage Advice & Additional Information
This product is manufactured to Universal Feed Assurance Scheme (UFAS) standard.
This product should be stored in a cool, dry area away from direct sunlight.

Download

product Images.​
Associated Knowledge Base Articles
For more detailed information relating to the benefits of this product, please refer to the following Knowledge Base articles:
Need More Information?
For all general enquiries, technical and feeding support, please telephone: +44 (0)1225 708482 or email: info@gwfnutrition.com