Common questions about feeding alpacas and llamas and how our feeds & supplements can help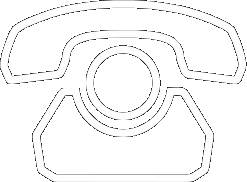 ​
​
Alpaca & Llama Care
​
Got a question?
In this section we've tried to answer the most common questions our customers ask us about the GWF Nutrition product range and how we work.
If you can't find the information you are looking for here, please feel free to get in touch with our friendly team and we'll be happy to help.
What should I feed my alpaca?
​
The main part of your alpaca's diet should be grass along with hay or haylage – usually 1.5% of the animal's weight per day. Most alpacas will also need a nutritional supplement like Camelibra NG2 to maintain a healthy digestion, avoid impaction and ensure the correct balance of nutrients, particularly vitamin D throughout the winter months. Pregnant and lactating females will need extra nutritional support from a complementary feed like Hembra & Cria to ensure the growth and development of their young.
How is Camelibra different to alpaca mix?
​
Camelibra NG-2 is one of the only feeds on the market that has been designed specifically for alpacas and llamas, rather than being a goat or sheep feed that has been adjusted slightly. It also has a higher concentration of the vitamins and minerals your alpaca needs, so the feeding rate is lower and you can still make sure your animal is getting the right amount of forage intake. This is especially important for camelids to keep their digestion healthy and avoid impaction.
When can I start giving Hembra & Cria to my newborn alpacas?
​
They can start as soon as they are ready. Cria will usually start to imitate mum and begin helping themselves.
Should I give my alpaca a vitamin D injection or paste in the winter?

Lower levels of sunlight during the winter months means less vitamin D for your animals and it is important to make sure they are getting the proper nutrition they need. For fully grown non-breeding adults you can increase the amount of Camelibra NG-2 you are feeding to 1.5g per kg during the winter months to provide the additional vitamin D needed. However, this is a general feeding rate - for more detailed nutritional advice based on your animals' specific requirements, particularly for young animals or pregnant females, please get in touch with us directly.