Common questions about pet nutrition and how our supplements for cats and dogs can help.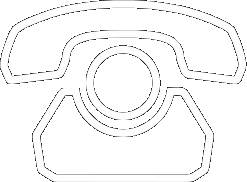 Got a question?
In this section we've tried to answer the most common questions our customers ask us about the GWF Nutrition product range and how we work.
If you can't find the information you are looking for here, please feel free to get in touch with our friendly team and we'll be happy to help.
Are your supplements for dogs suitable for puppies?
​
Although our supplements are suitable for all dogs regardless of age or exercise level, we would suggest that very young puppies will not need a joint care supplement like Joint Aid for Dogs unless there is injury or a family history of joint problems. Digestive Aid for Dogs, on the other hand, can be very helpful if your puppy has an upset tummy.
How do I know if my dog needs a joint supplement?
​
If you notice that your dog is slower than they used to be or seems to be in pain when getting up from bed, for example, you may want to consider giving a joint supplement like Joint Aid for Dogs which provides both chondroitin and glucosamine, but you should always consult with your vet first to get a proper diagnosis. Find out more about joint supplements for dogs on our blog.
How much glucosamine is in Joint Aid for Dogs?
​
Joint Aid for Dogs contains 13 active nutraceuticals, including 2% glucosamine. However, don't forget that it also contains our oil-based Oatinol Delivery System, which allows your dog to maintain a higher rate of absorption of nutrients like glucosamine and chondroitin. Read more about Oatinol and how it works on our blog.
Can Joint Aid for Dogs be given alongside your other supplements for dogs?
​
Yes you can give your dog Joint Aid for Dogs along with any of our other supplements. There may sometimes be a crossover with ingredients, but your dog will simply pass any excess amounts and the chances of side effects are very small.
How long does it take to see a difference from Joint Aid for Dogs?
​
Thanks to our Oatinol Delivery System our customers tend to see a difference in their dogs much quicker than they have with other leading brands. During our veterinary trials, 70% of dogs showed an improvement within just 30 days of taking Joint Aid for Dogs*. This is because Oatinol allows your dog's body to maintain a higher rate of absorption of important nutrients like glucosamine.
Are there any side effects I should look out for with Joint Aid for Dogs?
​
Unless your dog has an allergy to any of the ingredients themselves, there are no known side effects from the product. Joint Aid for Dogs contains glucosamine sourced from shellfish, so it's not suitable for dogs with a shellfish allergy.
My dog suffers from a sensitive tummy – will Joint Aid for Dogs be suitable?
​
Joint Aid for Dogs contains the Oatinol Delivery System which supports a healthy gut and good digestion, and we usually see a good response from dogs with sensitive digestive systems.
If your dog is suffering from diarrhea or needs a bit more help with digestive health, Digestive Aid for Dogs is also worth a try. It contains prebiotics and probiotics to support the good bacteria in your dog's digestive system, as well as antioxidants and Verm-X to support the gut function. However, it is always important to try and establish the cause of your dog's diarrhea. If the diarrhea continues for more than 24 hours or your dog's condition worsens at any time you should consult your vet straightaway.
Do you use green lipped mussel in your joint supplements for dogs?
​
Green lipped mussels are one source of Omega 3 fatty acids used by some joint care supplements available today. Our supplements are designed to support your dog's physiology from the inside out and work with the animal's natural processes and systems, which is why we prefer to use another high quality source of Omega 3's: hemp.
Hemp Oil is probably the best source of Omega 3 fatty acids found in the plant world. The unique combination found in hemp also allows your dog to produce other essential Omega 3 fats called EPA and DHA, both of which are normally only found in fish oils and are crucial for maintaining the natural anti-inflammatory action of the body.
You might also find our Knowledge Base articles Omega Oils - What do they really mean? and The Benefits of Hemp Oil vs Linseed Oil useful to read.
My dog has itchy skin – should I try Immune Aid GOLD for Dogs or your skin and coat supplement for dogs?
​
It depends on the cause of the issue. If you feel that the itchy skin is caused by a food allergy, new research would suggest that prebiotics like the ones we use in Digestive Aid for Dogs could help to address the root of the issue.
If there is a chance that the cause is environmental or if you have no idea what's causing it at the moment, Immune Aid GOLD for Dogs is a good place to start as it will support your dog's natural immune responses. If your dog's skin is damaged from scratching, Omega 3 Aid for Dogs, in addition to either Digestive Aid or Immune Aid Gold, could help to support skin recovery. If you would like to discuss your requirements in more detail please get in touch with us and we'll be happy to advise.
*Based on blind veterinary tests carried out in 2008.
​
My cat refuses to eat Joint Aid for Cats - what can I do?
​
Cats are led by smell when it comes to food and can be extremely picky! If your cat won't eat Joint Aid for Cats sprinkled on their usual dinner, try mixing it with a little warm water and making a paste that you can add to their food.