Find the answer to your questions about the GWF Nutrition product range and our delivery service.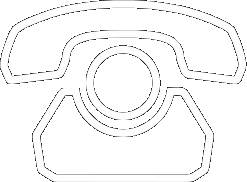 ​
​
Product Range & Delivery
​
Got a question?
In this section we've tried to answer the most common questions our customers ask us about the GWF Nutrition product range and how we work.
If you can't find the information you are looking for here, please feel free to get in touch with our friendly team and we'll be happy to help.
What is the Oatinol™ Delivery System?
​
The Oatinol™ Delivery System is a groundbreaking concept only found in GWF Nutrition products. It means that a higher rate of absorption of important nutrients is maintained by your animal's digestive tract, allowing them to properly utilise the key ingredients and benefit more fully.
Often the key active ingredients like glucosamine and chondroitin found in nutritional supplements are not properly absorbed, meaning that anywhere from 75% to 90% is simply passed by the body and with it the benefits. This means that a joint supplement for dogs may seem to contain a good level of the right nutrients, but actually your dog will only be getting 10%-25% of the amount shown.
Read more about Oatinol and the science behind it on our blog.
Can I try a sample of your supplements before I buy?
​
Yes of course, if you would like a sample of one of our products please just get in touch.
Do I need to give a loading dose of your supplements?
​
No, thanks to Oatinol, we usually see a high rate of nutrient absorption with our supplements and therefore your animal will benefit quicker. In our veterinary trials on Joint Aid for Dogs, we found that 70% of dogs with showed improved mobility within just 30 days of using the product*.
Where can I buy GWF Nutrition products?
​
Our feeds and supplements are available at most good pet shops and country stores around the UK. To find a local stockist in your area search using our Stockist Locator. Our products are also available from a variety of online retailers.
Do you offer next day delivery?
​
Yes we can offer a priority delivery service for Mainland UK addresses only. Our standard delivery times are 1-3 working days and charges vary depending on product and delivery address.
What are your delivery charges?
​
Our charges are split into two delivery zones - Mainland UK (zone 1) and the Highlands & Islands (zone 2).
1-3 working days
Zone 1 - we offer FREE delivery on all Cat & Dog items. For Equine and Alpaca items, there is a standard item delivery charge of £5.18.
Zone 2 - we offer FREE delivery on all items up to 2kg. For a shipping weight of 2kg-10kg the charge is £23.60. Over 10kg there is an additional cost of 65p per kg.
Priority delivery - zone 1 only
Our priority delivery service is charged per product. The first product is charged at £9.98 and each product thereafter at £5.98.
Why are there different delivery charges for the Highlands & Islands?

Unfortunately these are the carrier charges to send larger items to the Highlands & Islands, which are higher than for the rest of Britain. We don't make any additional charge and we absorb some of this cost ourselves. However, if you are based in Scotland we would advise you to source our products from one of our stockists instead where you may find the product and/or delivery more cost effective.
Do you offer shipping to the United States or other countries?
​
Not at the moment, but a number of our online stockists do. If you can't find a suitable retailer, please contact us and we can help point you in the right direction.
How long has GWF Nutrition been around?

We've been in the business of making animal feeds & supplements for almost 50 years. Since 1971 we've been manufacturing and developing our range of products from the heart of Wiltshire, and using generations of nutritional knowledge and developments in biotechnology we've continued to innovate right up to today.