​
Designed to maintain muscle replenishment, support muscle recovery and minimise muscle loss.
Muscle Maintenance for Horses
Contains Amino Acids, Omega 3 and the Oatinol™ Delivery System.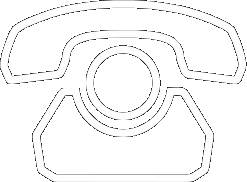 ​
Search for Your Nearest Stockist or Order Online
​
Standard 1-3 working day UK Mainland delivery £4.32 + VAT.

Priority delivery available.​

Surcharge for Scottish Highlands.
​​​
​
​
Please use the links below to find your nearest stockist, or search online for additional stockist information and some great online deals.
​
How to Feed
​
Simply mix with your horse or pony's normal feed.​

1 heaped measure = 25gms. A measure is included in the pack.
​
​
Form & Pack Sizes
​
Manufactured as
​
Very Digestible 2mm Pellets
​
Available in Recyclable
​
​
Analysis
​
Analytical Constituents
​
36% Crude Protein

10% Crude Fat

9% Crude Fibre

5% Crude Ash

8.5% Starch

4% Sugar

1% Calcium

0.5% Phosphorus

0.2% Sodium
​
Composition
​
Maize Gluten (Prairie) Meal

Refined Hemp Protein

Micronized (Sugar) Beet Pulp

Micronized Oat flour

Sunflower Oil

Vitamins & Mineral Premix

Salt

Amino Acids

Botanicals
​
Nutritional Additives
​
Vitamins (/kg)

25000iu Vitamin A (3a672a Retinyl Acetate)

6250iu Vitamin D3 (3a671 Cholecalciferol)

3000mcg Vitamin B12 (Cyanocobalamin)

25000mg Vitamin E (3a700 Alpha Tocopherol)

750mg Vitamin C (3a300 Ascorbic Acid)

20mg Vitamin K (3a710)

26mg Folic Acid (3a316)
​​
Trace Elements (/kg)

240mg Manganese 3b507 (3b507 Dimanganous Chloride Trihydroxide)

1.5mg Selenium (3b815 L-Selenomethionine)
​
Amino Acids

2.5% Arginine

3.75% Leucine

1.3% Isoleucine

1.4% Valine

1.45% Lysine

1.37% Methionine

1.1% Threonine

1.3% Proline

0.45% Tryptophan

0.63% Cystine

1.1% Glycine

0.75% Histidine
​
Quality Assurance / Storage Advice & Additional Information
​
This product is manufactured to Universal Feed Assurance Scheme (UFAS) standard.

This product should be stored in a cool, dry area away from direct sunlight.

Download product Images.
Muscle Maintenance for Horses is a comprehensive high specification muscle support supplement for all horses and ponies, designed to promote muscle replenishment and minimise muscle fatigue and tissue breakdown.
​
When should I feed Muscle Maintenance for Horses?
It is a fact that every muscle in your horse's body undergoes constant tissue depletion and replenishment as a natural process. Providing all the essential components for maintaining high rates of muscle building and recovery whilst supporting minimal muscle loss are key to having a strong athletic horse.
​
What are the key benefits of feeding Muscle Maintenance?
​
Recommended for performance and elderly horses where the demands of work and the ageing process increase the muscles' requirements for essential dietary components.

Contains essential:

Amino acids for building lean muscle.

Antioxidants for mopping up free radicals that can damage muscle tissue.

Vitamins for maintaining a healthy blood supply.

Connective components for optimising muscular structure.

Digestible glucose for minimising muscle fatigue.

Omega 3 fatty acids for moderating the breakdown of muscle tissue.

Provides a unique combination of 12 active nutraceuticals.

Contains the Oatinol™ Delivery System to maintain high rates of nutrient absorption.

Wheat gluten free.

A 100% non-GM, soya free formulation.

Manufactured as palatable, easy-to-feed 2mm pellets.
​​
​
Your Comments
​
It's always great to hear from our customers, so if you have a story and/or photos you would like to share, please email us at:
​
​
Click on a testimonial to read it in full. Use the scroll buttons < > to navigate.
​Contains 30 Active Nutraceuticals
​
Nutraceuticals are nutritional substances that provide additional health benefits. Through the addition of the following nutraceuticals, Muscle Maintenance for Horses provides a complementary support for all horses and ponies.
​
​
KB - For more information see Knowledge Base article: 'Glucosamine & Chondroitin...'
​
1-12 - Amino Acids (x12)
Essential for the creation and growth of muscles, connective tissue and skin and help maintain muscle tone, tissue strength, digestion as well as the healing and repair process within the body.
​
13-16 - Antioxidants (x4)
Vitamin C, Vitamin E, Selenium and Curcumin work together to 'mop up' free radicals.
​
17 - Chondroitin
​
Chondroitin is essential for the resilience and natural regeneration of cartilage. It maintains normal enzymatic activity and water holding capacity to provide healthy resistance to compression.
​
18 - Collagen Matrix
​
Collagen possesses great tensile strength and provides the framework that gives tissues their firmness and resilience. It is essential for connecting and supporting the bones, tendons, muscles and cartilage.
​
19 - Digestible Oat Starch
​
Helps to maintain glycogen storage in muscle tissue to reduce muscle fatigue.
​
20 - Folic Acid
​
Helps the body produce and maintain new cells.

21 - Hemp Oil Derived Omega 3 Fatty Acids
​
Hemp Oil is probably the best source of Omega 3 fatty acids found in the plant world. This unique combination enables the animal to produce other essential Omega 3 fats called EPA & DHA, both of which are normally only found in fish oils and are crucial for maintaining the natural anti-inflammatory action of the body.

22 - Vitamin A
​
Vitamin A is essential for healthy eyesight, a strong bone structure, good fertility and an active immune system. A daily intake of Vitamin A is crucial for life. Horses and ponies cannot exist without it.
​
23 - Vitamin B12
​
B vitamins are essential for maintaining normal, healthy blood flow to all areas of the body, including the mucosal lining of the gut wall and the extremities of the hooves. Blood flow is essential for the supply of active ingredients to maintain normal gut barrier defences and hoof integrity.
​
24 - Vitamin C
​
Vitamin C is essential for the production of collagen in the body that forms the matrix of connective tissues in mammals. It directly affects the level of tissue growth and development and the maintenance of the body's immune system.
​
25 - Vitamin D
​
Vitamin D is essential for bone development by improving the uptake of calcium and phosphorus from feeding stuffs. Vitamin D is also important for the immune system, fertility and the release of insulin in the presence of glucose.
​
26 - Vitamin E
​
Vitamin E is a biological antioxidant, vitamin E protects the membranes of every cell wall in the body and thus is essential for the health of reproductive, muscular, circulatory, nervous systems and immune functions in the metabolism.
​
​The Unique Oatinol Delivery System
​
KB - For more information see Knowledge Base article: 'The Oatinol Delivery System'
Oatinol is a natural high quality oil based concept developed by and unique to GWF Nutrition. When incorporated into the feed it supplies four active nutraceuticals to:
Maintain gut cell integrity.

Maintain the lining of the gut.

Support the immune system.

Aid the absorption of active ingredients, vitamins and trace elements.
27 - Galactolipid Natural Emulsifiers
​
Galactolipids are a combination of sugar and fat molecules that create the perfect medium for the absorption of active ingredients across the gut wall.
​
28 - Natural Tocotrienol Antioxidants
​
Tocotrienol antioxidants are a natural form of vitamin E. They are 40-60 times more readily available than other forms of vitamin E and help to maintain the integrity of the cells forming the lining of the gut to aid absorption.
​
29 - Oat Derived Beta Glucans
​
Beta Glucans have prebiotic properties that support beneficial bacteria in the gut to promote healthy absorption.
​
30 - Phospholipids
​
Phospholipids have emulsifying properties and have been shown to actively influence nutrient digestibility and absorption.