​
Designed to maintain muscle replenishment, support muscle recovery and minimise muscle loss.
Muscle Maintenance for Horses
Contains Amino Acids, Omega 3 and the Oatinol™ Delivery System.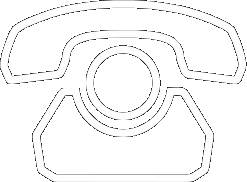 ​
Search for Your Nearest Stockist or Order Online
​
Standard 1-3 working day UK Mainland delivery £4.32 + VAT.

Priority delivery available.​

Surcharge for Scottish Highlands.
​​​
​
​
Please use the links below to find your nearest stockist, or search online for additional stockist information and some great online deals.
​
How to Feed
​
Simply mix with your horse or pony's normal feed.​

1 heaped measure = 25gms. A measure is included in the pack.
​
​
Form & Pack Sizes
​
Manufactured as
​
Very Digestible 2mm Pellets
​
Available in Recyclable
​
​
Analysis
​
Analytical Constituents
​
36% Crude Protein

10% Crude Fat

9% Crude Fibre

5% Crude Ash
​
Composition
​
Maize Gluten (Prairie) Meal

Refined Hemp Protein

Micronized (Sugar) Beet Pulp

Micronized Oat flour

Dextrose

Sunflower Oil

Vitamins & Mineral Premix

Salt

Amino Acids

Botanicals
​
Nutritional Additives
​
Vitamins (/kg)

25000iu E672 Vitamin A

6250iu E670 Vitamin D3

3000mcg Vitamin B12 (Cyanocobalamin)

25000mg Vitamin E (Alpha Tocopherol)

750mg Vitamin C (Ascorbic Acid)

20mg Vitamin K

26mg Folic Acid
​​
Trace Elements (/kg)

90mg E5 Manganese 3b507 (Dimanganese Chloride Trihydroxide)

1.5mg E8 Selenium 3b815 (L-Selenomethionine)
​
Amino Acids (/kg)

0.7gm Lysine (L-Lysine Monohydrochloride Technically Pure)

0.7gm Methionine (DL-Methionine Technically Pure)
​
Quality Assurance / Storage Advice & Additional Information
​
This product is manufactured to Universal Feed Assurance Scheme (UFAS) standard.

This product should be stored in a cool, dry area away from direct sunlight.

Download product Images.
Muscle Maintenance for Horses is a comprehensive high specification muscle support supplement for all horses and ponies, designed to promote muscle replenishment and minimise muscle fatigue and tissue breakdown.
​
When should I feed Muscle Maintenance for Horses?
It is a fact that every muscle in your horse's body undergoes constant tissue depletion and replenishment as a natural process. Providing all the essential components for maintaining high rates of muscle building and recovery whilst supporting minimal muscle loss are key to having a strong athletic horse.
​
What are the key benefits of feeding Muscle Maintenance?
​
Recommended for performance and elderly horses where the demands of work and the ageing process increase the muscles' requirements for essential dietary components.

Contains essential:

Amino acids for building lean muscle.

Antioxidants for mopping up free radicals that can damage muscle tissue.

Vitamins for maintaining a healthy blood supply.

Connective components for optimising muscular structure.

Digestible glucose for minimising muscle fatigue.

Omega 3 fatty acids for moderating the breakdown of muscle tissue.

Provides a unique combination of 12 active nutraceuticals.

Contains the Oatinol™ Delivery System to maintain high rates of nutrient absorption.

Wheat gluten free.

A 100% non-GM, soya free formulation.

Manufactured as palatable, easy-to-feed 2mm pellets.
​​
​
Your Comments
​
It's always great to hear from our customers, so if you have a story and/or photos you would like to share, please email us at:
​
​
Click on a testimonial to read it in full. Use the scroll buttons < > to navigate.
​Contains Active Nutraceuticals
​
Nutraceuticals are nutritional substances that provide additional health benefits. Through the addition of the following nutraceuticals, Muscle Maintenance for Horses provides a complementary support for all horses and ponies.
​
​
KB - For more information see Knowledge Base article: 'Glucosamine & Chondroitin...'
​
Amino Acids
2.5% Arginine, 3.75% Leucine, 1.3% Isoleucine, 1.4% Valine, 1.45% Lysine, 1.37% Methionine, 1.1% Threonine, 1.3% Valine, 0.45% Tryptophan, 0.63% Cystine, 1.1% Glycine, 0.75% Histidine.
​
Antioxidants
25000mg/kg Vitamin E, 750mg/kg Vitamin C, 1.5mg/kg Selenium, 0.3% Curcumin.
​
Vitamins
A, B12, C, D, E & Folic Acid (see analytical declarations).
​
Connective Components
1000mg Chondroitin Sulphate, 1000mg Collagen Matrix.
Digestible Glucose
10% Oat Starch.
​
0.5% Omega 3 Fatty Acids
​
​The Unique Oatinol Delivery System
​
KB - For more information see Knowledge Base article: 'The Oatinol Delivery System'
Oatinol is a natural high quality oil based concept developed by and unique to GWF Nutrition. When incorporated into the feed it supplies four active nutraceuticals to:
Maintain gut cell integrity.

Maintain the lining of the gut.

Support the immune system.

Aid the absorption of active ingredients, vitamins and trace elements.
Galactolipid Natural Emulsifiers
​
Galactolipids are a combination of sugar and fat molecules that create the perfect medium for the absorption of active ingredients across the gut wall.
​
Natural Tocotrienol Antioxidants
​
Tocotrienol antioxidants are a natural form of vitamin E. They are 40-60 times more readily available than other forms of vitamin E and help to maintain the integrity of the cells forming the lining of the gut to aid absorption.
​
Oat Derived Beta Glucans
​
Beta Glucans have prebiotic properties that support beneficial bacteria in the gut to promote healthy absorption.
​
Phospholipids
​
Phospholipids have emulsifying properties and have been shown to actively influence nutrient digestibility and absorption.