Request Your Free
Raw Aid for Cats & Dogs Sample*

Allows all cats and dogs to thrive on a natural raw food diet
A high specification supplement for raw food diets, designed to provide 27 essential daily vitamins and minerals.
*£1 Postage and Packaging.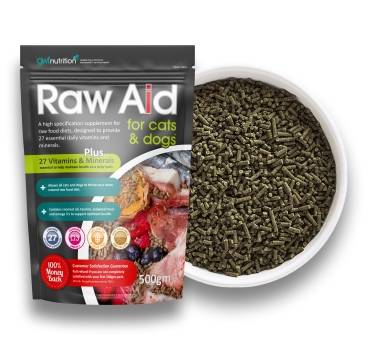 ---
Just £1 Postage and Packaging.

Please allow up to 2 weeks for delivery.
Request your free 100g taster sample of Raw Aid for Cats & Dogs for just £1 postage and packaging. Raw Aid offers a convenient way of ensuring your pet can thrive on a raw food diet by providing consistent levels of 27 essential vitamins & minerals.
If it passes the taste test and your pet is impressed, we'll happily put you in touch with one of our stockists. Please note that this offer is only open to new Raw Aid customers and we can only send one sample per customer/household. We reserve the right to refund postage costs for duplicate purchases.
What are the Benefits of Feeding Raw Aid for Cats & Dogs?
Provides 27 vitamins and minerals including omega 3, taurine & choline for cognitive health.
Includes coconut oil & seaweed meal to support general health and wellbeing.
Supports growth & development, heart health, eyesight and the immune system.
Consistent vitamin & mineral levels in every measure.
100% grain free and non-GM formulation.
Easy to feed – just sprinkle over your cat or dog's usual food.
Peace of mind with our Customer Satisfaction Guarantee*.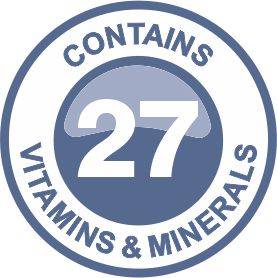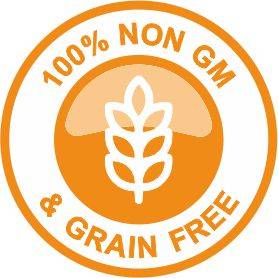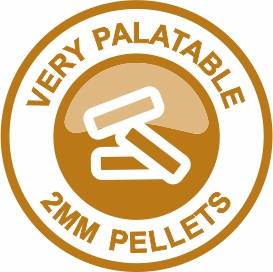 Additional Product Information
Product Information & Analysis
Form & Pack Size(s) WH200921
Manufactured as:
Very Digestible 2mm Pellets
Available in:
500g Minimum Waste Pouch​es
Analytical Constituents
17% Crude Protein
9% Crude Fat
20.5% Crude Fibre
13.5% Crude Ash
4% Starch
5.5% Sugar
1.7% Calcium
1.1% Potassium
0.6% Sodium
0.6% Phosphorus
0.2% Magnesium
5.2% Omega 3 Fatty Acids
Composition
Micronized (Sugar) Beet Pulp
Hemp Seed Meal
Vitamins, Minerals, Toxin Binder, Mono & Di-Glycerides of Fatty Acids
Grass Seed Meal
Copra Meal
Sunflower & Linseed Oil
Cane (Sugar) Molasses
0.3% Seaweed Meal
Salt
Nutritional Additives
Trace Elements (/kg)
3000mg/kg Zinc (3b609 Zinc Chloride Hydroxide Monohydrate & 3b603 Zinc Oxide)
1200mg/kg Iron (3b103 Iron (II) Sulphate Monohydrate)
500mg Manganese (3b507 Dimanganous Chloride Trihydroxide & 3b502 Manganese (II) Oxide)
200mg Copper (3b405 Copper (II) Sulphate Pentahydrate)
25mg Iodine (3b202 Calcium Iodate Anhydrous)
3mg Selenium (3b815 L-Selenomethionine)
2mg Selenium (3b8018 Sodium Selenite)
Vitamins (kg)
9600mg Choline (3a890)
2450mg Vitamin E (3a700 Alpha Tocopherol)
300mg Pantothenic Acid (3a841)
140mg Vitamin A (3a672a Retinyl Acetate)
100mg Vitamin B1 (3a820)
100mg Vitamin B2 (3a826)
50mg Vitamin B6 (3a831)
30mg Folic Acid (3a316)
5mg Biotin (3a880)
3mg Vitamin B12 (Cyanocobalamin)
1.3mg Vitamin K (3a710)
1mg Vitamin D3 (3a671 Cholecalciferol)
Sensory Additives
Flavour Enhancers (/kg)
10g Taurine
1000mg Carnitine
400mg Premixture of Flavouring Compounds
260mg Betaine
6mg Neohesperidine Dihydrochalcone (2b959)
Technological Additives
Binders & Anti-Caking Agents (/kg)
Quality Assurance / Storage Advice & Additional Information
This product is manufactured to Universal Feed Assurance Scheme (UFAS) standard.
This product should be stored in a cool, dry area away from direct sunlight.

Download

product Images.​
Associated Knowledge Base Articles
For more detailed information relating to the benefits of this product, please refer to the following Knowledge Base articles:
Need More Information?
For all general enquiries, technical and feeding support, please telephone: +44 (0)1225 708482 or email: info@gwfnutrition.com