​
We work hard to give your animals the very best in health and nutrition, so it's always great to hear that we're doing something right.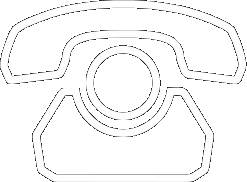 All the latest product news, animal care articles and more from GWF Nutrition
I have used GWF Joint Aid for my elderly dog, and had until very recently a TB/ID horse.
I fed the horse on Equilibra, GWF Alfalfa and Joint Aid continuously for 6 years with the occasional use of Tiger Oats, Immune Aid and a variety of other GWF products as dictated by workload/injury/old age.
"Degs" always had a fantastic coat, kept condition all year; had good quality hoof horn and I cannot recommend the natural feeding system offered by GWF enough.
The Joint Aid products for both equine and canine worked very well for my animals and I would use any/all of their products time after time – even when I had to sadly have my horse put to sleep earlier this year due to a major injury from which he could not recover. The Farrier always had to battle to remove his shoes as they stayed on so tightly because of the horn quality.
It is all fantastic value for money, but more importantly, it truly does work…!!
Fiona Yates
Please reload