​
We work hard to give your animals the very best in health and nutrition, so it's always great to hear that we're doing something right.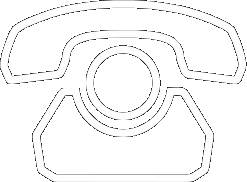 All the latest product news, animal care articles and more from GWF Nutrition
I have owned my horse from the age of three and after breaking her in at four years old then the problems started.
She is a part bred welsh cob x warm blood and now stands at 15 3/4in at the time she was on sugar beet and bran and pony cubes and out by day in by night with hay at night. I changed her feed to just Hifi Lite and Dodson and Horrell pasture nuts and cut out the grass to only four hours a day this seemed to help what we thought was a lot as the vet seemed to think it was a sugar intolerance the only problem is I wanted to show her and she had no condition . So again another plan was needed. I tried Blue Chip the next summer and that seemed to work but she was still down to four hours a day on grass, this was not satisfactory as she would not like it when all the other horses were out and she was not.
Then I heard about Equilibra and thought I would try that instead of the other feed balancer, well you would not believe the difference, now I can turn her out all day every day if I want to, I show her every summer and we have always been in the ribbons the condition on her is fantastic and even though she is a mare the temperament has been very good, as she is very big and strong. So I would like to thank you for your wonderful product and I will be using it for ever more.
Lyndsay Thomas
This post has been moderated in line with VMD guidelines.
Please reload