​
We work hard to give your animals the very best in health and nutrition, so it's always great to hear that we're doing something right.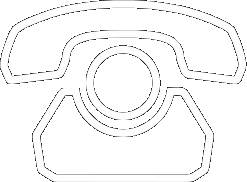 All the latest product news, animal care articles and more from GWF Nutrition
We acquired "Indy" in November 1997 after originally being on loan. At the time we were told that he had a damaged lower leg and had to have Codlivine , Zerobute and Inflamaze supplements to help in his movement; as he stumbled frequently whilst just walking.
He was then involved in an accident which needed x-rays and a warning that he may well have to be destroyed as it would be kinder! The x-rays, however, showed that the problem was an old injury that had been mis-diagnosed and no fresh injury had occurred. He then had to have six months of box-rest and following advice from our stockist: Red Post Feeds was administered Equilibra in his diet.
Today, 3 years on having since purchased him, he is on no pain killers, no other supplements, only the Equilibra is his staple diet!
At this year's BSPA National Championships, he became:
British Coldblood Horse Champion

1st reserve British Coldblood Champion (Open)

2nd Ridden Traditional Championships (judged my Mrs.Mary Gordon-Watson)

2nd in Traditional Members Championships

and was placed in a further 5 championships at his First attempt at National level.
Samantha Maddox

Please reload