​
We work hard to give your animals the very best in health and nutrition, so it's always great to hear that we're doing something right.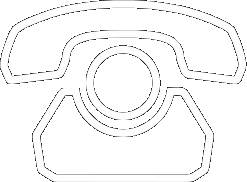 All the latest product news, animal care articles and more from GWF Nutrition
I recently bought a 25Kg bag of Equilibra on the advice of my blacksmith, as my 17hh m/w six year old gelding had started to get cracked feet. After calling your helpdesk I decided to also feed my 15.1hh four year old mare it too.
We recently sent our mare to stud and had her scanned at home. The first scan showed that the fetus was very small and not the right size for her dates. A second scan one week later to check for a heart-beat showed it was still too small with an irregular beat.
In the meantime, I had starter to fee my mare Equilibra. On the third scan it was found to have had a growth spurt and had more than doubled in size with a normal heart beat.
I firmly believe it was down to the Equilibra. I want to thank you for your advice on the help-desk. I feel if it wasn't for Equilibra my mare would have lost her foal.
I will continue to feed Equilibra in the future and recommend it to all my horsey friends. Many thanks for such a wonderful product.
Mrs J Coles
This post has been moderated in line with VMD guidelines.
Please reload