​
We work hard to give your animals the very best in health and nutrition, so it's always great to hear that we're doing something right.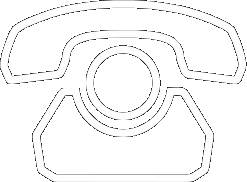 All the latest product news, animal care articles and more from GWF Nutrition
COVID-19 Update - Deliveries Remain in Place
Following the latest announcements from the Prime Minister we can confirm that here at GWF Nutrition we are still delivering as normal - animal feed is classed as essential as is animal welfare.
Our team are happy to continue with our usual service and will work to minimise any disruption to you during the restrictions. We have plenty of stock!
To protect our staff and the wider community as much as possible, we have introduced some safety measures throughout the business. These include:
- hand sanitiser in all working areas with policies in place to ensure high levels of hygiene
- social distancing measures throughout the business including between staff and with visitors to the premises
- staff homeworking wherever possible.
If you have any questions please just get in touch with us here or on our social media channels. 
Please stay at home where possible and stay safe everyone.
Please reload