​
The complete high energy, low starch feed for all hard working horses and ponies.
Contains 5 Active Nutraceuticals Including the Oatinol™ Delivery System.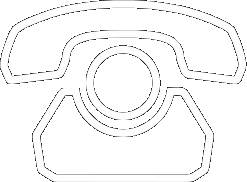 ​
Search for Your Nearest Stockist or Order Online
​
Standard 1-3 working day UK Mainland delivery £4.32 + VAT.

Priority delivery available.​

Surcharge for Scottish Highlands.
​​​
​
​
Please use the links below to find your nearest stockist, or search Google for additional stockist information and some great online deals.
​
How to Feed
​
The feeding level below is provided as a guide. In all cases, feed according to the workload of the horse or pony.

Tiger Oats for Horses is recommended as a complete replacement to all other hard feeds for performance horses and ponies in medium or hard work.

Split the total daily quantity by the number of daily feeds.

Simply mix with your horse or pony's normal feed.
​
​
Form & Pack Sizes
​
Manufactured as
​
Available in Recyclable
​
​
Analysis
​
Analytical Constituents
​
10% Crude Protein

10% Crude Fat

10% Crude Fibre

5% Crude Ash

33% Starch

14Mj/kg Digestible Energy

0.65% Calcium

0.35% Phosphorus

0.4% Sodium
​
Composition
​
Oats

Hemp Seed Meal

Micronized (Sugar) Beet Pulp

Cane (Sugar) Molasses

0.3% Vegetable Oils & Fats (Oatinol)

Calcium Carbonate

Sodium Bicarbonate

Salt

0.5% Oligosaccharides
​
Nutritional Additives
​
Vitamins (/kg)

9000iu E672 Vitamin A

1000iu E671 Vitamin D3

800mg Vitamin E (Alpha Tocopherol)

100mcg Vitamin B12 (Cyanocobalamin)

2mg Vitamin K

100mcg Biotin

5mg Folic Acid

10mg Nicotinic Acid

6mg Pantothenic Acid
​​
Trace Elements (/kg)

50mg E1 Iron (Ferrous Sulphate Monohydrate)

0.5mg E2 Iodine (Calcium Iodate Anhydrous)

0.5mg E3 Cobalt (Carbonate Monohydrate)

5mg E4 Copper (Cupric Sulphate & Dicopperchloride Trihydroxide)

10mg E5 Manganese (Manganous Oxide & Glycine Chelate)

25mg E6 Zinc (Oxide & Chloride Hydroxide Monohydrate)

0.2mg 3b8.10 Selenium (Organic Form of Selenized Yeast Inactive)
​
Quality Assurance / Storage Advice & Additional Information
​
This product is manufactured to Universal Feed Assurance Scheme (UFAS) standard.

This product should be stored in a cool, dry area away from direct sunlight.

Download product Images.
​
A high specification, complete high energy, low starch feed for all hard working horses and ponies.
​
When should I feed Tiger Oats for Horses?
​
Tiger Oats should be fed when the level of actvity of the horse or pony is increased.
​
What are the key benefits of feeding Tiger Oats for Horses?
​
Recommended for all working and competition horses and ponies.

Provides a lower starch (33%), high oil, high fibre, 14MJ/kg energy feed.

Provides the perfect combination of slow and fast release energy.

Manufactured using whole traditional, high oil, high fibre, lower starch lean horse oats.

Includes a 2mm vitamin and mineral pellet to balance calcium/phosphorus ratios and provide important electrolytes for peak performance.
​​
​
Your Comments
​
It's always great to hear from our customers, so if you have a story and/or photos you would like to share, please email us at:
​
​
Click on a testimonial to read it in full. Use the scroll buttons < > to navigate.
​The Unique Oatinol Delivery System
​
KB - For more information see Knowledge Base article: 'The Oatinol Delivery System'
Oatinol is a natural high quality oil based concept developed by and unique to GWF Nutrition. When incorporated into the feed it supplies four active nutraceuticals to:
Maintain gut cell integrity.

Maintain the lining of the gut.

Support the immune system.

Aid the absorption of active ingredients, vitamins and trace elements.
2 - Galactolipid Natural Emulsifiers
​
Galactolipids are a combination of sugar and fat molecules that create the perfect medium for the absorption of active ingredients across the gut wall.
​
3 - Natural Tocotrienol Antioxidants
​
Tocotrienol antioxidants are a natural form of vitamin E. They are 40-60 times more readily available than other forms of vitamin E and help to maintain the integrity of the cells forming the lining of the gut to aid absorption.
​
4 - Oat Derived Beta Glucans
​
Beta Glucans have prebiotic properties that support beneficial bacteria in the gut to promote healthy absorption.
​
5 - Phospholipids
​
Phospholipids have emulsifying properties and have been shown to actively influence nutrient digestibility and absorption.
​Contains 5 Active Nutraceuticals
​
Nutraceuticals are nutritional substances that provide additional health benefits. Through the addition of the following nutraceuticals, Tiger Oats provide a complementary support for all horses and ponies.
​
KB - For more information see Knowledge Base article: 'The Role of Nutricines in Health...'
​
1 - Concentrated Yeast Derived Oligosaccharides
​
Oligosaccharides provide a feed source for beneficial bacteria and support the natural expulsion of antagonists found in feed and the environment
​
Contains concentrated yeast derived oligosaccharides as a feed source for beneficial bacteria to help maintain a healthy hindgut.

Provides the best form of digestible starch, so reducing the risk of digestive upsets in the hindgut.

Provides a unique combination of 5 active nutraceuticals.

Contains the unique Oatinol™ Delivery System to maintain a high rate of nutrient absorption.

Wheat gluten free.

A 100% non-GM, soya free formulation.

Recommended to be fed with Equilibra, Fibregest and Alfalfa Soya Oil as part of the GWF Nutrition Equine Feeding Guide.
​