Contains 22 essential daily vitamins and minerals, essential to help maintain health on a daily basis
A high specification supplement; designed to provide all horses and ponies with 22 essential daily vitamins and minerals in just OneCup.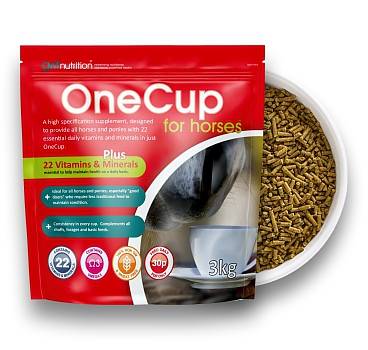 ---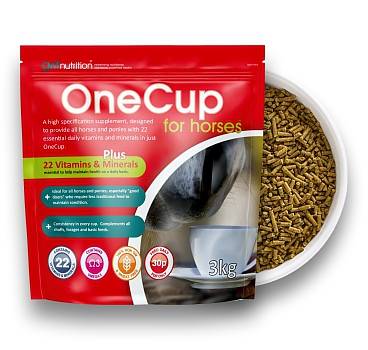 Contains 22 essential daily vitamins and minerals, essential to help maintain health on a daily basis
A high specification supplement, designed to provide all horses and ponies with 22 essential daily vitamins and minerals in just OneCup.
---
Standard 2-3 working day UK mainland delivery £4.32 + VAT.

Priority delivery available.

Surcharge for Scottish Highlands may apply.
What are the Benefits of Feeding OneCup for Horses?
Provides 22 essential daily vitamins and minerals, ideal for "good doers" who require less traditional feed to maintain condition.
Complements all chaffs, forages and basic feeds.
Consistency in every cup.
A 100% non-GM soya free formulation.
Manufactured to Universal Feed Assurance Scheme (UFAS) standards as palatable, easy-to-feed 3mm pellets.
Feed for less than 30p per day.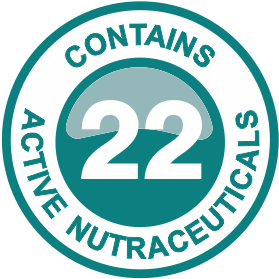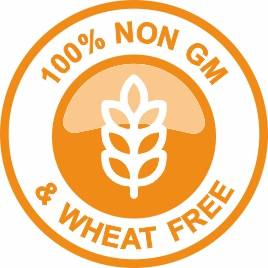 When Should I feed OneCup to My Horse?
OneCup should be fed to all horses and ponies that require little in the way of traditional feeding stuffs to maintain condition (good doers), but will benefit from the addition of essential daily vitamins and minerals. A 100gm (30p) measure of OneCup provides approximately ten times the level of vitamins and trace elements as most general equine feeds, such as pony nuts.
What is the Difference Between OneCup for Horses and Equilibra 500 Feed Balancer?
OneCup for Horses is a convenient, no mess and no wastage way of providing essential vitamins and minerals to your horse or pony on a daily basis.
While Equilibra 500 + Omega 3 also does this, it has been formulated with digestive/overall health as the key benefit and, as such, provides the following additional benefits to the horse or pony:
Yeast cultures to aid fibre digestion and create a beneficial environment for friendly bacteria in the hind gut.
Natural antioxidants to maintain high levels in the blood and support long term health.
Omega 3 fatty acids to support the natural anti-inflammatory action of the body and also maintaining the metabolism's response to sugar in the diet.
Prebiotics as nourishment for beneficial bacteria and aid the natural expulsion of antagonists from the digestive tract.
Microscopic toxin binders to also aid the natural expulsion of antagonists from the body.
Oat bran soluble fibres (beta-glucans) to help maintain an active immune system and support the natural self defence process to deal with antagonists that reach the blood system.
The Oatinol™ Delivery System. A blend of galactolipid natural emsulsifiers, natural tocotrienol antioxidants, oat derived beta glucans and phospholipids, required to maintain gut cell integrity, maintain the lining of the gut, support the immune system and aid the absorption of nutricines, vitamins and trace elements.
Equilibra 500 Feed Balancer remains the key product in the GWF Nutrition Feeding Programme to establish digestive health and provide top performance from all horses or ponies.
Explained - Nutraceuticals
Explained - The 22 Essential Daily Vitamins and Minerals in OneCup for Horses
Nutraceuticals are products derived from food sources with extra health benefits in addition to their basic nutritional value.
With every 100gm cup, OneCup provides all horses and ponies with the following vitamins and minerals:
Vitamin A: 20000iu
Vitamin A is essential for healthy eyesight, a strong bone structure, good fertility and an active immune system. A daily intake of Vitamin A is crucial for life. Horses and ponies cannot exist without it.
Vitamin D3: 2000iu
Vitamin D3 is essential for bone development by improving the uptake of calcium and phosphorus from feeding stuffs. Vitamin D is also important for the immune system, fertility and the utilisation of sugar for energy.
Vitamin E: 160mg​
Vitamin E is a biological antioxidant, vitamin E protects the membranes of every cell wall in the body and thus is essential for the health of reproductive, muscular, circulatory, nervous systems and immune functions in the metabolism.
Vitamin K: 4mg
Vitamin K is essential for coagulation and blood-clotting. It is required to activate the blood-clotting proteins produced by the liver.
Vitamin B1: 1mg
Vitamin B1 (Thiamine) is essential for the action of the primary energy releasing system in the body; particularly energy from carbohydrates and glucose metabolism.
Vitamin B2: 2.5mg
Vitamin B2 (Ribotlavin) is also essential for many of the enzymatic reactions involved in the metabolism of carbohydrates, fats and proteins and important for the uptake of oxygen in the lungs.
Vitamin B6: 22.5mg
Vitamin B6 is involved in the metabolism of food components, the incorporation of iron into the haemoglobin, the immune response to antagonists and protection against inflammation.
Vitamin B12: 165mcg
Vitamin B12 is essential for the metabolism of protein to amino acids and the utilisation of these in the body. It is also involved in the production of red blood cells and the integrity of the nervous system.
Biotin: 700mcg
Biotin is essential for the integrity of hoof and hair and the metabolism of carbohydrates, fats and proteins. It is also important for the maintenance of normal blood glucose levels and the microbial production of the volatile fatty acid, proprionic acid, that helps to maintain condition in horses and ponies.
Folic Acid: 3.3mg​
Folic Acid is closely linked to cell division that happens during growth and development; hence its importance for pregnant animals.
Nicotinic Acid: 12mg​
Nicotinic Acid is an important trace element that is essential for the enzymatic processes involved in the metabolism of carbohydrates, proteins and fats.
Pantothenic Acid: 8mg​
Pantothenic Acid is a constituent of two important co-enzymes involved in over 100 metabolic processes in the body. It is essential for growth and reproduction.
Iron: 175mg​
Iron is a component of haemoglobin in blood that is essential for the transport and storage of oxygen around the body. It is also needed for growth, healing and immunity.
Iodine: 1mg​
Iodine is essential for the production of thyroid hormones. A deficiency of these can cause lethargy, poor performance, tying up, a dry scaly coat and infertility.
Choline: 250mg​
Choline has a range of differing functions, including neural regulation, methyl donation and digestive optimisation. Providing adequate choline in the diet not only supports behavioural and anxiety issues, but also aids nutritional efficiency.
Copper: 15mg​
Copper is an essential component of enzymes involved in the production of elastin which gives elasticity to blood vessels so improving blood flow and enzymes that mobilize iron for red blood cells. Copper is also needed for the production of collagen in the body, which provides the framework for muscles, organs and connective tissues also helps maintain the mitochondria (the batteries of the cells).
Copper Chelate: 55mg
A bio-available form of copper (as above).
Manganese: 30mg
Manganese is essential for the production of chondroitin sulphate and its positive effect on connective tissues, like cartilage, which aids healthy movement. Manganese is also important for the utilisation of fats and carbohydrates for energy.
Zinc: 90mg
Zinc is an essential component for the production of the enzymes responsible for natural hormone production, blood clotting, healing and hoof health.
​Zinc Chelate: 10mg
A bio-available form of zinc (as above).
Selenium: 0.15mg
Selenium is an important antioxidant that works synergistically with vitamin E by being an essential component of the enzyme that changes the antagonists that can cause oxidative tissue damage to harmless substances.
Selenium Yeast: 0.15mg
A bio-available form of selenium (as above).
Daily Feeding Recommendation
Simply mix with your horse or pony's normal feed.​
1 cup = 100gm (cup included).
Additional Product Information
Product Information & Analysis
Form & Pack Size(s)
Manufactured as:
Very Digestible 3mm Pellets
Available in:
3kg Minimum Waste Pouch​es
Analytical Constituents
16% Crude Protein
6% Crude Fat
8% Crude Fibre
17% Crude Ash
12% Starch
6% Sugar
3% Calcium
1% Phosphorus
1% Sodium​
0.5% Magnesium
Composition
Micronized (Sugar) Beet Pulp
Wheatfeed
Hipro Soya (GM Soya Production)
Oats
Magnesium Limestone Flour
Soya Oil (GM Soya Production)
Dicalcium Phosphate
Salt
Cane (Sugar) Molasses
Vitamin & Mineral Premix
Technological Additives
Binders/Anti-Caking Agents (/kg)​:
4gms 1m558i Bentonite Montmorillonite
Nutritional Additives
Vitamins (kg):
200000iu Vitamin A (3a672a Retinyl Acetate)
20000iu Vitamin D3 (3a671 Cholecalciferol)
1600mg Vitamin E (3a700 Alpha Tocopherol)
40mg Vitamin K (3a710)
10mg Vitamin B1 (3a820)
25mg Vitamin B2 (3a826)
225mg Vitamin B6 (3a831)
1650mcg Vitamin B12 (Cyanocobalamin)
7mg Biotin (3a880)
2500mg Choline (3a890)
33mg Folic acid (3a316)
120mg Nicotinic Acid (3a314)
80mg Pantothenic Acid (3a841)
Trace Elements (/kg):
1750mg Iron (Iron (II) Sulphate Monohydrate 3b103)
10mg Iodine (Iodine (I) Calcium Iodate Anhydrous 3b202)
150mg Copper (Copper (II) Sulphide Pentahydrate 3b405
550mg Copper (3b409 Dicopper Chloride Trihydroxide)
300mg Manganese (Manganese (II) Oxide 3b502 & 3b507 Dimanganous Chloride Trihydroxide)
900mg Zinc (Zinc Oxide 3b603)
100mg 3b609 Zinc (Zinc Chloride Hydroxide Monohydrate)
1.5mg E8 Selenium: (Sodium Selenite)
1.5mg Selenium (3b815 L-Selenomethionine)
Quality Assurance / Storage Advice & Additional Information
This product is manufactured to Universal Feed Assurance Scheme (UFAS) standard.
This product should be stored in a cool, dry area away from direct sunlight.

Download

product Images.​
Associated Knowledge Base Articles
For more detailed information relating to the benefits of this product, please refer to the following Knowledge Base articles:
The Oatinol Delivery System
Need More Information?
For all general enquiries, technical and feeding support, please telephone: +44 (0)1225 708482 or email: info@gwfnutrition.com