Alpaca, Llama and Camel Feeds
& Supplements
Advice Line: +44 (0)1225 708482


The Most Advanced Range of Camelid Feeds & Supplements Available Today
Forage should always be the main part of your alpaca or llama's diet, but adding a nutritional supplement is essential to maintain healthy digestion and ensure they are getting essential nutrients, such as vitamin D.
Our camelid feeds and supplements have been created without compromise to support gut health and maintain the correct nutritional balance for continued health and wellbeing, including the very specific requirements of lactating mothers and young cria.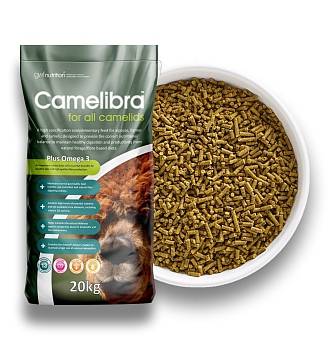 Camelibra™
A high specification complementary feed supplement for all camelids including alpacas and llamas; designed to provide the correct nutritional balance to maintain healthy digestion and productivity from natural, forage/fibre based diets.
Maintains normal gut health, feed motility, gas eructation and natural fibre digesting activity.
Recommended by the British Alpaca Society (BAS).
---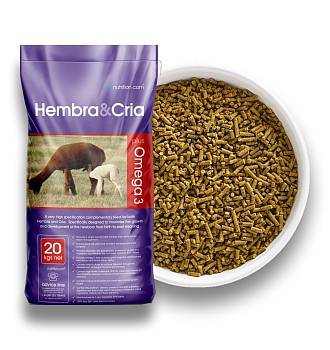 Hembra & Cria™
A high specification complementary feed for mother and newborn alpacas and llamas; designed to maximise the growth and development of the newborn from birth to post weaning.
Provides a single feed for both hembra and cria to ensure easier management.
Provides good milk yield and excellent development of the progeny.
---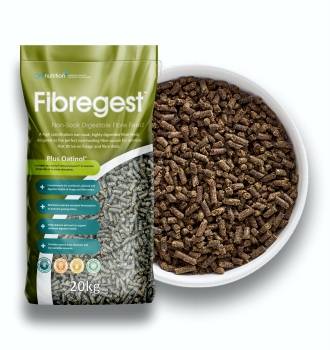 Fibregest™ for Camelids
A high specification non-soak super soluble fibre feed; designed as the perfect fibre source for alpacas and llamas and camels
Provides a perfect source of digestible soluble fibres.
Maintains essential foregut microbial fermentation.
---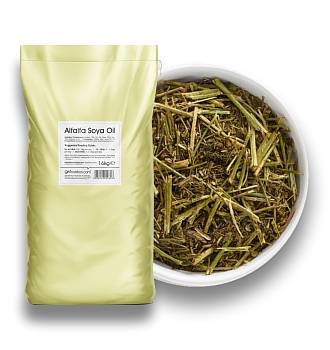 Alfalfa Soya Oil™ for Camelids
A natural, high quality forage for alpacas, llamas and camels, which has been de-dusted with a light covering of soya oil.
Contains natural digestible super fibres that encourage microbial digestion.
Contains high levels of digestible protein, vitamins and calcium.