The product that started a feeding revolution and still the only feed balancer your horse will ever need
A high specification gut balancer for all horses and ponies, designed to maximise the benefits of natural high fibre diets to promote health, performance and condition.
Equilibra™ 500 Feed Balancer
The product that started a feeding revolution and still the most advanced feed balancer available today
A high specification complementary feed designed to balance the natural high fibre diet of all horses and ponies and lay the foundation for healthy performance, vitality and condition (previously Equilibra 500).
Standard 2-3 working day UK mainland delivery from £6.86 + VAT

Surcharge for Scottish Highlands, Islands & NI.

Please contact us to discuss pricing for half and full pallet orders. Mix and match from our Alpaca and Horse & Pony ranges.
What Are the Benefits of Feeding Equilibra Feed Balancer?
Helps establish a healthy digestive system through the use of prebiotics, probiotics and targeted nutrients.
Enables all horses and ponies to thrive on a more natural forage/fibre based diet.
Provides a unique combination of 37 active nutraceuticals, including chelated minerals, amino acids and vitamins.
Helps save money by reducing the requirement for expensive hard feeds and supplements.
Provides an optimum daily vitamin and mineral content.
Contains the Oatinol® Delivery System

™

to maintain a high rate of nutrient absorption.
Wheat grain free.
Manufactured to Universal Feed Assurance Scheme (UFAS) standards as palatable, easy-to-feed 2mm pellets.
​Recommended to be fed with Fibregest and Tiger Oats as part of the GWF Nutrition Equine Feeding Guide.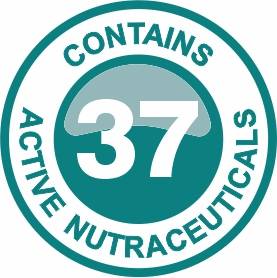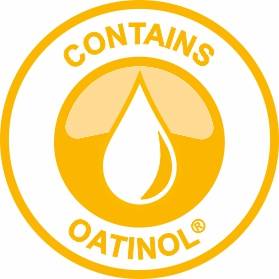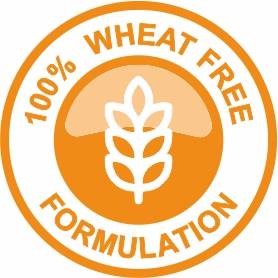 When Should I Feed Equilibra Feed Balancer to My Horse or Pony?
Equilibra Feed Balancer is suitable for feeding to all horses and ponies, regardless of age, size or workload.
Explained - Nutraceuticals & the Oatinol® Delivery System™
Explained - The 34 Active Nutraceuticals in Equilibra Feed Balancer
Nutraceuticals are products derived from food sources with extra health benefits in addition to their basic nutritional value.
Beta Carotene (Vitamin A precursor)
A safe and effective way to provide the building blocks for vitamin A, which is vital for vision, appetite and growth.
Biotin
Essential for the integrity of hoof and skin, and maintenance of normal blood glucose levels.
Calcium
Essential as a major constituent of bones and required for muscle contractions (all movement), cell membrane function and enzyme regulation.
Carnitine
Improves mitochondrial efficiency and reduces free radicals. Supports heart muscle function, encourages lean body mass and supports joint health.
Choline
Essential for all cell membranes and neural function, necessary to support cognitive health.
Copper (inc. Protected)
Essential for improving blood flow and for the production of collagen, which provides the framework for muscles, organs and connective tissues.
Folic Acid (Vit B9)
Important for growth and development and helps to produce healthy blood cells.
Iodine
Essential for the production of thyroid hormones. A deficiency of these can cause lethargy, poor performance and infertility.
Iron
Essential for the transport and storage of oxygen around the body. It is also needed for growth, healing and immunity.
Lysine
A vital amino acid, critical for the growth of body tissues and often deficient in an equine diet.
Magnesium
Essential for the nervous system and for normal growth and development. Important for regulating muscle contractions and movement.
Manganese (inc. Protected)
Essential for the production of chondroitin sulphate to aid healthy movement and the utilisation of fats and carbohydrates for energy.
Methionine
An essential amino acid for protein and energy metabolism and vital for the production of cystine.
Niacin (Vit B3)
Important for carbohydrate, fat and protein metabolism, cell respiration and DNA repair.
Oligosaccharides (Fructo & Mannan) (Prebiotics)
Support the immune system by maintaining naturally high levels of macrophage activity to block harmful organisms, such as some unnatural moulds and fungi prevalent in hay, being absorbed into the bloodstream.
Omega 3 Fatty Acids
Anti-inflammatory omega 3 fatty acids provide a daily source of essential fat components, providing the correct dietary balance with pro-inflammatory omega 6. Omega 3's are also found in large concentrations in spermatozoa and are essential for maintaining cell wall integrity and preventing moisture/oil loss from the skin.
Pantothenic Acid (Vit B5)
Essential in order for the body to synthesise coenzyme A, which is essential for fatty acid metabolism.
Phosphorous
Essential for growth, bone & teeth development, and supports urinary tract health.
Potassium
Aids fat & carbohydrate metabolism, nerve and muscle control.
Salt: Sodium Chloride
An important electrolyte which regulates bodily fluids across cells and essential for movement of nerve impulses across the body.
Seaweed Meal
High in potassium and a good source of iodine along with other trace elements. Helps sustain good bacteria in the digestive tract.
Selenium (inc. Protected)
An important antioxidant that works synergistically with vitamin E.
Threonine
A important amino acid that is often lacking in an equine diet. Aids gut health and bio-synthesis of proteins.
Toxin Binders
A blend of microscopic absorbent compounds that aid the natural expulsion of antagonists found in feed and the environment.
Vitamin A
Essential for healthy eyesight, a strong bone structure, good fertility and an active immune system.
Vitamin B1
Supports neural pathways, appetite & muscle strength.
Vitamin B2
Supports appetite, growth and healthy skin.
Vitamin B6
Supports protein metabolism, growth and cognitive function.
Vitamin B12
Essential for the utilisation of amino acids; involved in the production of red blood cells and the integrity of the nervous system.
Vitamin D3
Crucial for bone development. Also important for the immune system, fertility and the release of insulin.
Vitamin E
A biological antioxidant and essential for healthy reproductive, muscular, circulatory, nervous and immune systems. Has anti-ageing properties.
Vitamin K
Supports optimal liver function and important for the blood clotting process.
Yeast Cultures
Help to stabilise the pH in the foregut and encourage the development of beneficial fibre digesting bacteria. This is important when feeding cereal based feeds as starch is converted into lactic acid, which can increase acidity and create an unfavourable environment for the fibre digesting bacteria. Significantly improve the digestibility of phosphorous from normal feed.
Zinc (inc. Protected)
Essential for keratin production and hoof integrity. Supports insulin production, wound healing and the immune system.
Explained - The 4 Active Nutraceuticals in the Oatinol Delivery System
Nutraceuticals are products derived from food sources with extra health benefits in addition to their basic nutritional value.
Oatinol is a natural high quality oil based concept developed by and unique to GWF Nutrition. When incorporated into the feed it supplies the following four active nutraceuticals to:
Maintain gut cell integrity.
Maintain the lining of the gut.
Support the immune system.
Aid the absorption of active ingredients, vitamins and trace elements.
Galactolipid Natural Emulsifiers
​Galactolipids are a combination of sugar and fat molecules that create the perfect medium for the absorption of active ingredients across the gut wall.
Natural Tocotrienol Antioxidants (Duplicated)
​Tocotrienol antioxidants are a natural form of vitamin E. They are 40-60 times more readily available than other forms of vitamin E and help to maintain the integrity of the cells forming the lining of the gut to aid absorption.
Oat Derived Beta Glucans
​Beta Glucans have prebiotic properties that support beneficial bacteria in the gut to promote healthy absorption.
Phospholipids
​Phospholipids have emulsifying properties and have been shown to actively influence nutrient digestibility and absorption.
Daily Feeding Recommendation
Introduce the recommended daily quantity of Equilibra over a period of 4 days.
Split the total daily quantity by the number of daily feeds.
Simply mix with your horse or pony's normal feed.
Depending on the workload, please ensure the horse or pony receives adequate levels of forages and energy dense hard feeds.
​1 Measure (Available on Request) = 250gm
Step 1 - Size of Horse
Daily Feeding Level

Foals from 4 Weeks of Age

Youngstock and Ponies from 10hh to 12hh

Youngstock and Ponies from 12hh to 16.2hh

Horses from 14hh to 16.2hh

Mares in Foal or Nursing up to 14hh

Performance Horses and Stallions up to 16.2hh

Horses Over 16.2hh

Mares in Foal or Nursing Over 14hh

Performance Horses and Stallions Over 16.2hh

50gm (0.2 measures) / Day

250gm (1 measure) / Day

350gm (1.4 measures) / Day

500gm (2 measures) / Day

500gm (2 measures) / Day

500gm (2 measures) / Day

600gm (2.4 measures) / Day

600gm (2.4 measures) / Day

600gm (2.4 measures) / Day
Step 2 - Feed According to Workload
For Maintenance / Light Work, Feed:
Ad-lib forage products (i.e. grazing, hays, chaffs)
For Medium / Hard Work, Feed:
Ad-lib forage products (i.e. grazing, hays, chaffs)
Energy dense hard feeds (i.e. cereals, competition pellets, muesli mixes)
Additional Product Information
Product Information & Analysis
WH040423-1298
Form & Pack Size(s)
Manufactured as:
Very Digestible 2mm Pellets
Available in:
Analytical Constituents
17% Crude Protein

8% Crude Fat

13% Crude Fibre

9.5% Crude Ash

13% Starch

3.5% Sugar

1.4% Calcium

0.5% Phosphorus

0.35% Sodium

0.4% Magnesium

2% Omega 3 Fatty Acids
Composition
Micronized (Sugar) Beet Pulp

Black Oats

Linseed Expeller

Hemp Seed Meal

Calcium Carbonate

1.1% Vegetable Oils & Fats (inc. Oatinol)

Cane (Sugar) Molasses

0.6% Oligosaccharides (Fructo & Mannan)

Sodium Chloride

Calcium Sulphate Anhydrous (Pellet Binder)

Monocalcium Phosphate

0.3% Yeast Cell Wall

Magnesium Oxide

Seaweed Meal
Nutritional Additives
Amino Acids (/kg):
0.8% Lysine

(1.3gm Lysine/ L-Lysine Monohydrochloride Technically Pure (3c322))
0.6% Threonine

(0.4gm Threonine/ L-Threonine (3c410))
0.4% Methionine

(0.3gm Methionine/ DL-Methionine Technically Pure (3c301))
Trace Elements (/kg):
310mg Zinc (3b603 Zinc Oxide & 3b609 Zinc Chloride Hydroxide Monohydrate)

100mg Manganese (3b502 Manganese (II) Oxide & 3b507 Dimanganous Chloride Trihydroxide)

100mg Copper (3b405 Copper (II) Sulphate Pentahydrate & 3b409 Dicopper Chloride Trihydroxide)

50mg Iron (3b103 Iron (II) Sulphate Monohydrate)

3.1mg Iodine (3b202 Iodine (I) Calcium Iodate Anhydrous)

1mg Selenium (3b815 L-Selenomethionine & 3b801 Sodium Selenite)
Vitamins (/kg):
44000iu Vitamin A (3a672a Retinyl Acetate)

5000iu Vitamin D3 (3a671)

794mg Vitamin E (3a700 Alpha Tocopherol)

50mg Niacin (3a314)

27mg

Calcium D-Pantothenate

(3a841)

25mg Folic Acid (3a316)

10mg Vitamin K3 (3a710)

1.2mg Biotin (3a880)

260mcg Vitamin B12 (Cyanocobalamin)

90mcg Vitamin A precursor (

3a160(a) Beta-Carotene

)
Sensory Additives
Flavour Enhancers (/kg):
58mg Premixture of Flavouring Compounds
Technological Additives
Binders & Anti-Caking Agents (/kg)​:
770mg Sepiolite (E562)

172mg Bentonite Montmorillonite (1m558)
Zootechnical Additives
Digestibility Enhancers (/kg):
3e10 CFU 4b1702 Saccharomyces Cerevisiae CNCM I-4407 (Actisaf Sc47)
Quality Assurance / Storage Advice & Additional Information
This product is manufactured to Universal Feed Assurance Scheme (UFAS) standard.
This product should be stored in a cool, dry area away from direct sunlight.

Download

product Images.​
Associated Knowledge Base Articles
For more detailed information relating to the benefits of this product, please refer to the following Knowledge Base articles:
Need More Information?
For all general enquiries, technical and feeding support, please telephone: +44 (0)1225 708482 or email: info@gwfnutrition.com